John Jakiemiec Employee Benefits Practice Leader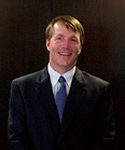 John is the Employee Benefits Practice Leader for Northgate Benefits. He has over 20 years of in-depth experience with major insurance carriers and consulting in employee benefits. He has worked for Prudential Insurance in both their Boston and San Francisco offices. Most recently before joining Northgate, John was President of United Insurance Technologies.
Having been on both the wholesale and customer side of the business, John understands the inside of insurance companies and can make things happen for your organization. Insurance companies are extremely complex. John's experience is an asset that our customers are able to leverage when dealing with these intricate organizations.
John and his team are customer driven. First and foremost is about saving our customers money. Secondly is ensuring that those savings do not come at the cost of a quality product and the excellent customer service that Northgate's customers have come to expect.
John graduated from Dartmouth College in 1987.
---